In The Beginning
Even as a young boy, Richard Hartley had a love of horticulture. While most children had their lemonade stands, Richard, along with childhood friend, Peter Miles, opened a little plant stand and sold cacti for two cents each. They called their new venture Sun & Shade.
From 1962 to 1965 Richard worked for Nickerson's Nursery in Brentwood and Beverly Hills. He continued to study horticulture through high school and college. In 1966, Richard started landscaping professionally. In 1971, he recruited his wife, Kate, to make some cuttings of Eugenia mertifolia. There had been some shortage of the plants the previous season, and he wanted to ensure an ample supply for his landscape customers. Their project, Hartley Farms, outgrew the backyard and spread to the rented acre next door.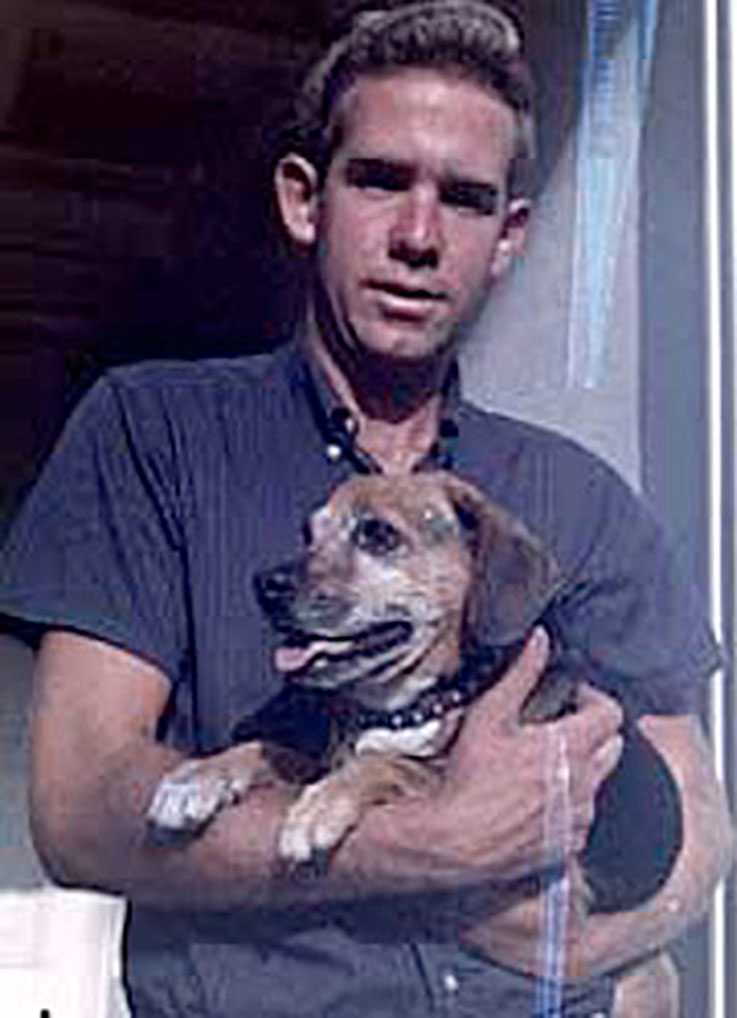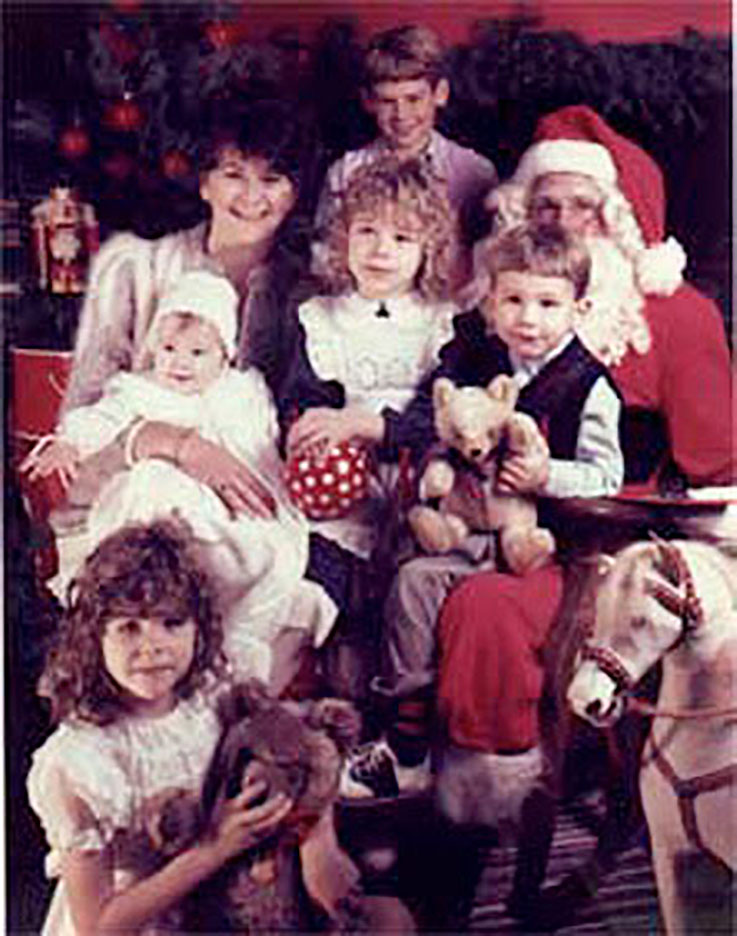 The Family Grows
In 1972, Richard and Kate were blessed with their first arrival to the family, Ashton Tatnall. Richard was still landscaping, and they started to plan for a new, bigger home for the six children they planned on having in the future. 1976 brought Barbara DiAnne, and Kate and Richard were just finishing up their new home. By 1978, Mary-Kathleen had joined the family. When Weston Riley joined the family in 1980, so did seven more acres.
The nursery too had expanded and moved onto ten acres in Zuma Canyon. By now it was called Hartley Wholesale Nursery, selling only to nurseries and landscapers.
By 1984, Richard Robert Jr. came along and the nursery had outgrown the sleepy residential neighborhood. Relocating on highway 118, in Somis the nursery grew to 28 acres. The kids grew too. They learned botanical names, how to propagate, shift and re-block plants, and to help customers. Now the wholesale nursery expanded to accommodate both landscape and retail customers and became known as Hartley Gardens.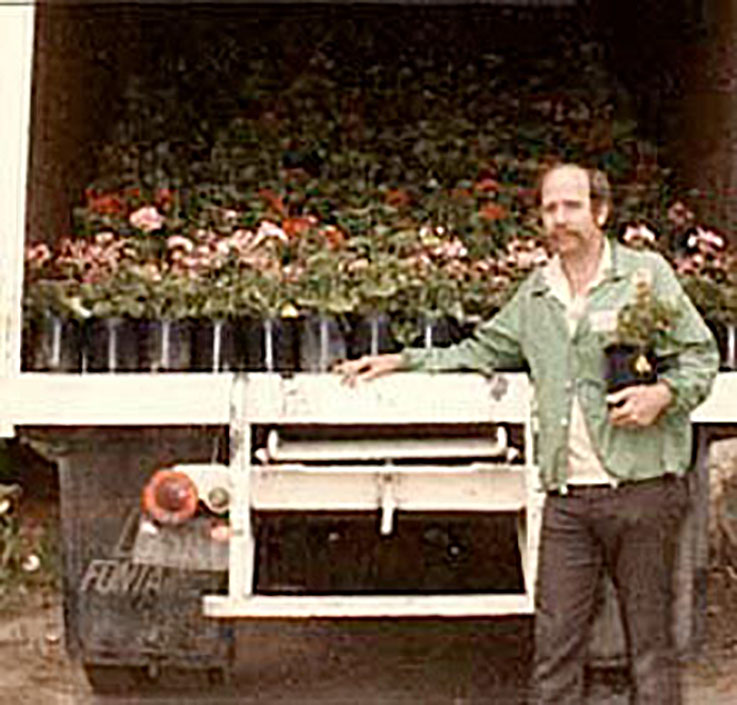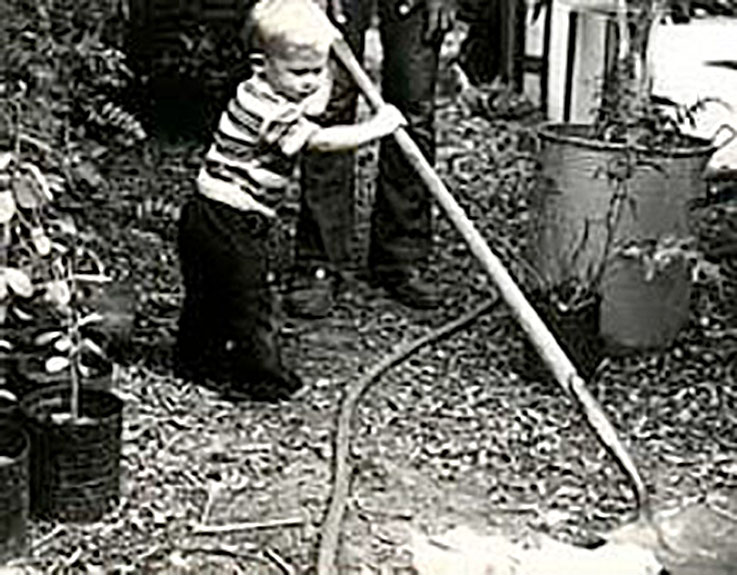 A New Generation
In 1995, Kate and Richard decided to semi-retire. They purchased a home in Cambria, and daughter, Barbara, purchased the nursery. She called her new venture Sun & Shade, in honor of her Dad's first nursery business.
In 1997, a plan for the gardens was in the works. Kate designed a beautiful wedding garden plan, while Richard planted and created waterfalls. They cleared 2-acres of nursery stock, and created Paliuli: the Hawaiian equivalent to the Garden of Eden.
Barbara incorporated the company as Hartley Botanica, Inc. in 1999. The gardens have continued to expand, and now encompass 3 acres of professionally landscaped grounds. In 2004, Weston married Danielle Hampton in a perfect ceremony in the Paliuli Gardens. They were the 215th ceremony to take place. In 2008, Barbara married Dan Goodrich. In 2009, Ashton married Nikki Ramey in the 498th wedding ceremony performed in the gardens.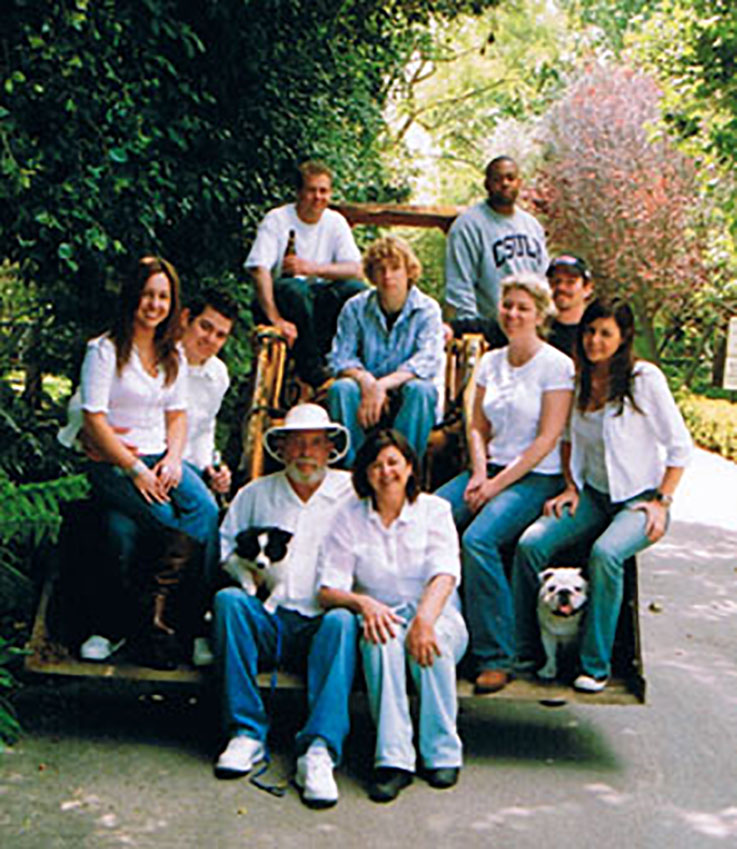 In 2005, Barbara purchased 32-acres in the Central Coast. Since Richard, Sr. has stated that he'll "retire when he's 6-feet under", he started planting a new wedding and reception location which includes a ceremony under a 200-year old Oak tree, waterfalls, and expansive lawn area for a reception. This new venture, Hartley Farms, is now open. Barbara and Dan intend to plant the property with orchards and have a farm which will include agri-tourism with agricultural education for families and schools.
From the beginning, our family business has grown from the love of plants, and family. The entire family is dedicated to all aspects of our ever changing business. Come in and visit, bring a friend, and stay a while.